NT-RPG
The main approach is to provide easy to use api and an extensible rpg system for Sponge servers. If you are looking for plug-and-play plugins this one is not for you. For using the api knowledge of java is not needed but at least recommended, or you can just create new content with javascript.
The plugin is highly configurable, and provides you a rpg mechanics which would you except from any aaa game.
Define custom classes & races
Easily create custom content such as skills
Custom enchantments, items and so on
Skilltrees and so on

You will be able to alter PVP and PVE as much as you would like.

define per-item damage for every class
define sets of items which a class or race cannot use and much more

Guides
For any questions feel free to join discord https://discord.gg/YerUbgd
Wiki in progress
Skills
Theres a small skillpack under heavy development, Skills are very easy to write you can either use Java or Javascript.
You can grab the skillpack from the github releases.
Custom Enchantments
One of main goals is also extend boring vanilla minecraft item system, which allows players to craft items with custom enchantments.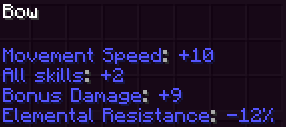 Known bugs
Due to missing Sponge events its not possible to restrict players from equiping armor via rightclicking. Implemented in 1.0.8
Due to missing Sponge events its not possible to fully implement player's offhand
And few more :p